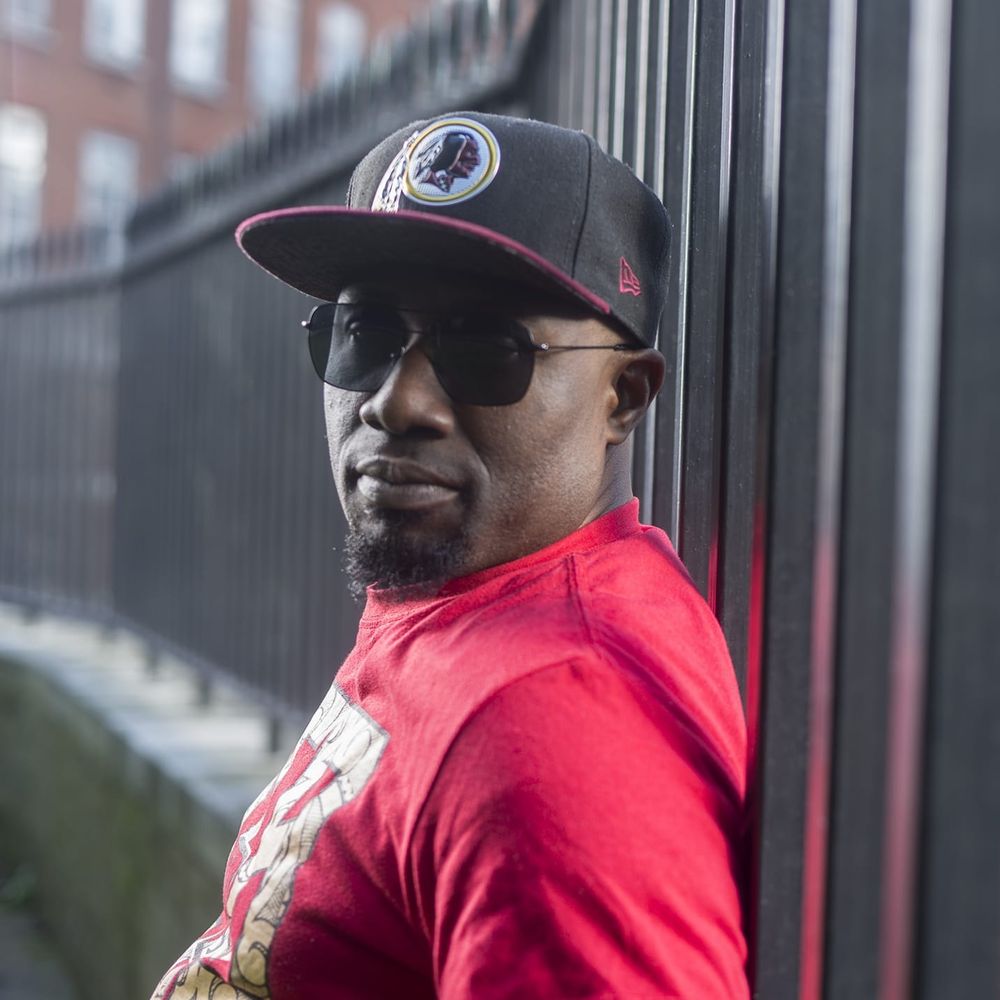 Wole Awolola Autobiography
Everything in a nutshell
CHILDHOOD 
Wole Awolola was born and raised in Lagos, Nigeria to Rev. & Late Rev. Mrs Awolola . Deeply involved in his father's church, his interest in music was formed at an early age when he sang in the children's choir and with his four siblings quite regularly. He started learning to play the acoustic guitar at the age of 10, but eventually settled for the bass guitar which he played on Sunday mornings alongside his dad on keyboard and his younger brother on percussion. He went on to become the choir master a few years later. 
After completing his secondary school education, his parents decided to send him to the UK to further his studies. He graduated with a BEng in Computer Systems Engineering in 2001 from City University, London, and spent three years working as an office manager for a recruitment consultancy. Thereafter, he became a self-employed property developer, renovating houses both for himself and other clients. This was a desire that got kindled after having witnessed a full property renovation of the recruitment consultancy he worked for. 
During these years, Wole honed his ability to experiment with different musical styles and tried his hands at songs arrangement. At the same time, he worked on his vocal delivery, knowledge of harmonies parts by taking music and voice training lessons. It was at this point he started writing and composing his own songs, some of which he performed at public events. 
In 2000, he joined the choir of the church he attended (Kingsway International Christian Centre) as a tenor voice and many years later became the creative director for the music department. He was responsible for bringing new innovative and dynamic methods to the various musical presentations given by the many arms of the ministry during the various Sunday morning services and the annual Church conferences which attract thousands. 
MARRIAGE  
Wole met his wife in 1999 under unusual circumstances and they got married in 2004.  
On the day they met, just about an hour prior, Wole had been stood up by another lady friend he was interested in and had asked to go to the movies with him. Distraught as he was, he decided to go and see the movie all the same by himself. He wasn't driving at the time, so he made his way by bus. He climbed up to the top deck of the London double-decker bus and sat near the stairway. When the bus arrived at the next stop to pick up more passengers, he, out of curiosity, turned to see who it was that climbing up to the same top level, and there was this beautiful young lady, who, upon making eye contact, had the most charming smile on her face. Wole, however, still reeling in the disappointment of being stood up, didn't even return the smile but just kept his gaze right before him. The lady sat herself in the seat behind him and said, "hello", still with that smile on her face. Wole casually returned the greeting and went straight back to his reserved composure. The lady then said, "you don't seem to remember me", to which Wole replied, "have we met before?" She simply kept her sweet, gentle smile without uttering a word. Then Wole, with raised eyebrows asked, "do we attend the same church?" She didn't say a word. Suddenly, it came to Wole that they had met at a friend's wedding only a couple of weeks before where this she was one of the brides' maids and Wole had sang at the wedding reception. He apologised for not immediately recognising her and then extended a warmer greeting accompanied with his own equally bright smile. A conversation soon ensued between them about their occupations, places of residence and of course the wedding. Halfway into the conversation, Wole felt he heard a voice in his mind telling him to ask Dupe (that's her name) out to the same movie right there. According to him, he is a complete gentleman and was not going to do a rebound with her just to numb the burning feeling of the earlier let down. The voice came back repeating the same words a second time and Wole fought it off. The third time however, he heard the voice say, "ask her to go with you as it has something to do with your future!" All this while, he feigned 100% attention to the ongoing conversation until he finally summoned up the courage to ask her. He hoped she would decline but to his surprise, when she learnt what movie it was, her face lit up and agreed to go with him as she also had wanted to watch it.  
According to Wole, he had the most enjoyable evening with Dupe as she was funny, smart, witty, gracefully playful and of course more beautiful each time she smiled. I think from here, we can say the rest is history.  
They had their first child (a boy) after 2 years of their marriage and then the second child (a girl) another 2 years later. 
RELEASES  
He released his first solo project in 2007 titled 'Let Everything', an EP of three songs for which he received an AGMA (Africa Gospel Music Award) nomination in the category of 'NEXT BIG ACT'.  
He has since featured on so many recording projects as a songwriter, arranger, producer and vocalist such as 'My hiding place' and 'That's how we worship', both by Pastor Matthew Ashimolowo & the KICC choir, 'You're my Shepherd' by the international multi award-winning artist, Diana Hamilton, the reknown worship leader, Isabella Melodies, the American Gospel sensation, Jason Nelson and many more.  
In 2014, he released a single titled 'Relax' -a smooth gospel RnB song featuring the top UK gospel rap artist, Faithchild. The song gained the attention of many RnB lovers as well as a number of radio and TV presenter in the UK. It went on to become a favourite for many of his followers on digital music streaming platforms including Spotify and Apple Music.  
He followed this up with the release of another single in 2018 titled 'I need You now'. This song was considered by most of his fans as heart-touching and very relatable to. Some have even confessed crying helplessly more than once after listening to it. Wole would agree with this review as he revealed that the song was poignant to him, birthed out of a place of intense prayer as he poured his heart out to God. Each of the 5 verses (yes, 5!) addresses an area of desperation in his life that, according to him, could only be resolved by divine intervention. In it, he addresses the need for a blessing, a healing, God's presence and a breakthrough. The song went on to win him the GOSPELTOUCH UK Artist the year 2018.  
 The official video that accompanied it captured what he describes as a little of the original emotions during the writing of the song. To watch it, simply follow this YouTube link:  
 https://www.youtube.com/watch?v=DFhQ5zh5eqQ  
On June 23rd of the same year, Wole released a second single to celebrate his birthday. Aptly titled, 'If it had not been the Lord', the song offers all the credit to God for where he is and all he has accomplished in life. The song was produced by the highly sought-after, Multi award-winning Nigerian producer, Wole Oni. A full-on RnB track that lends Wole a free expression of vocal gymnastics!  
With worship being at the very heart of Wole's music, it was an easy guess to make that he would be recording and releasing a worship song at some point. Well, in 2019, he lived up to that anticipation with the release of 'Worthy', a smooth groove worship song that he said was purposely written for congregational worship. The song has been widely praised for its doctrinal depth and simplicity in aiding Christian worship.  
His next scheduled release for March 2022 will be a Christian celebratory song that fuses both Salsa and RnB. He's titled it 'Bless the Lord'.